Program dates: 24th July – 11th August 2017
Location: Kyungnam University, South Korea
Official language of the Summer School: English
The complete schedule of the Summer School can be found here.
Expenses:
Two students from the Romanian-American University can benefit from scholarships offered by the Kyungnam University.
The scholarships cover: admission fee, accommodation, meals, text and teaching materials, courses and cultural trips.
The students will be responsible for their own airfare, insurance and personal expenses.
Candidate's folder:
Evaluation criteria:
- Academic results
- English language proficiency (B1, B2 level)
- Participation at extracurricular activities
- Seriousness, credibility and motivation
- Team spirit
- Willingness to learn more about Korean culture
Eligibility criteria:
Full degree Bachelor students (1st, 2nd, 3rd* year) and Master students (1st year) who have:
- Overall grade above 7,50
- All exams passed
(*only for Law students)
Candidates' registration: 4th – 19th May 2017
Results notification: 22nd May 2017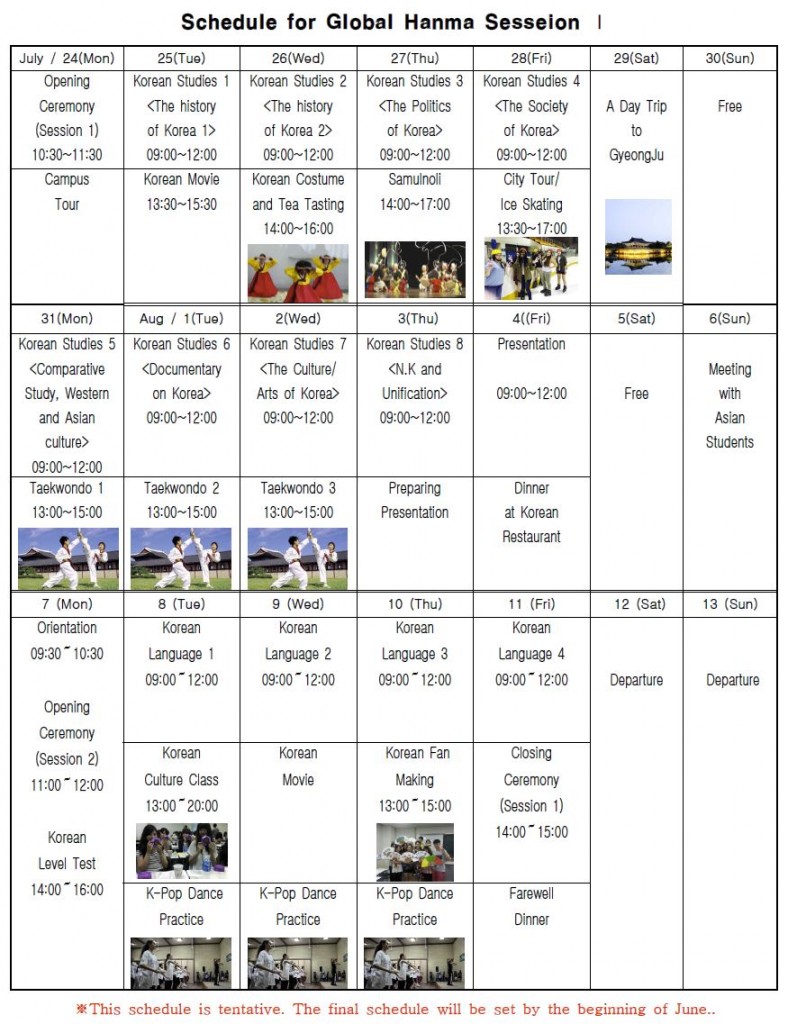 Contact:
csrk@rau.ro
erasmus@student.rau.ro
+4-0372.120.185
Office of the Department of Asian Studies – B Building, 3rd floor, room 322
S-ar putea să vă mai intereseze: