UPDATE 25-06-2014:
A group of students from RAU and the University of Alabama in Huntsville participated to the 10th edition of RAU International Summer School, organized through a partnership between the two universities.
During the two-week program, the students studied international finance and monetary policy, international business negotiation, and services marketing, world economy, international law, international business.
In addition to classroom activities and business guest speakers, the students were immersed in the Romanian culture. They travelled to Sinaia and Brasov. Some of the visits along the way included: Bran Castle, Peles Castle, Rasnov Fortress, the Romanian Parliament and attended the violin concert "In the Mood for Prokofiev" performed by Alexandru Tomescu and Eduard Kunz, event organized under the auspices of the project "Romanian National Bank Cultural Days – 2014″.
All the students expressed high praise for what they learned in the classroom and for the cultural experience acquired. At the end of the summer program the American and Romanian students got more knowledge, memories and friends.
——————————————————-
The Romanian-American University and the University of Alabama in Huntsville (USA) organize the INTERNATIONAL SUMMER SCHOOL 2014 on BUSINESS DEVELOPMENT IN THE CONTEXT OF EUROPEAN INTEGRATION AND GLOBALIZATION (June 9-20, 2014).
You can find more details in the following images.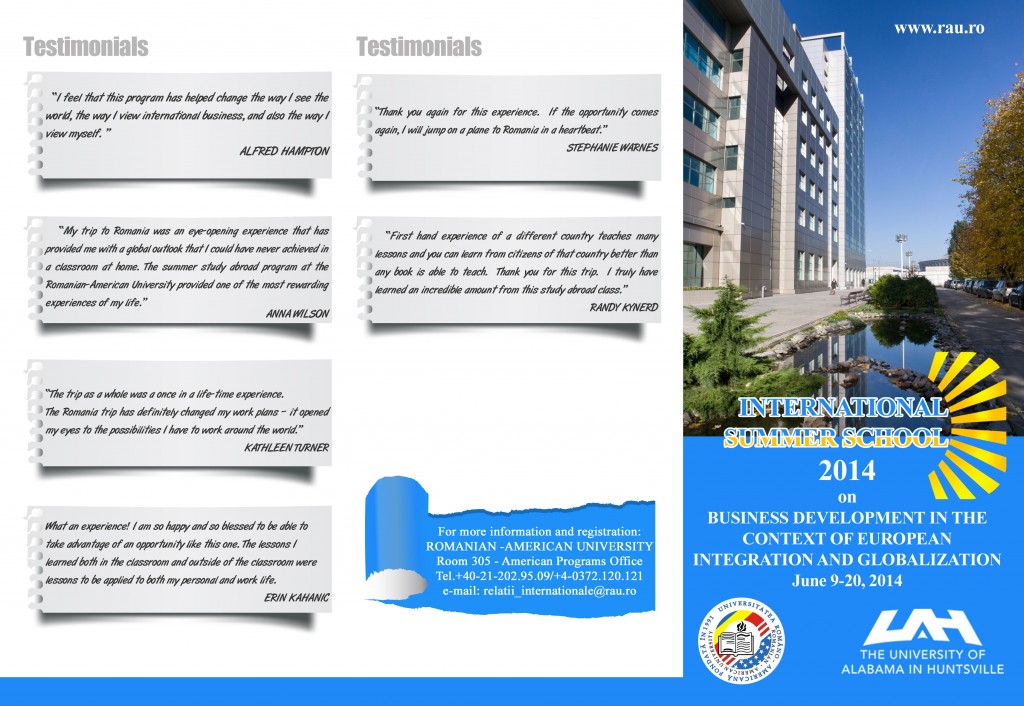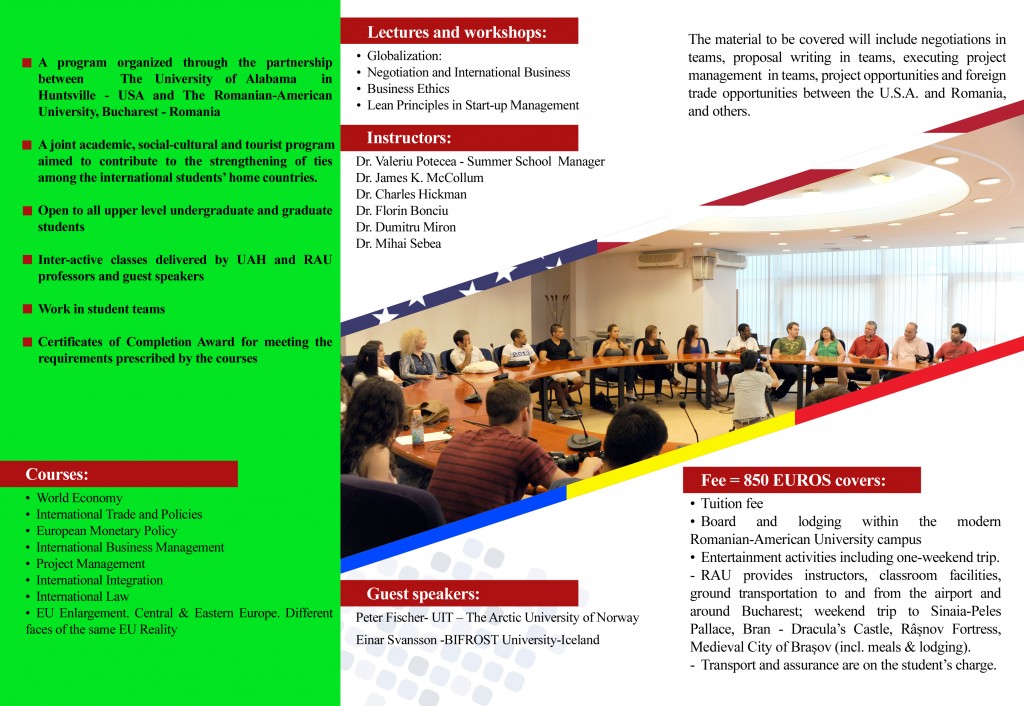 S-ar putea să vă mai intereseze: